Welcome to Dead Fantasy Wiki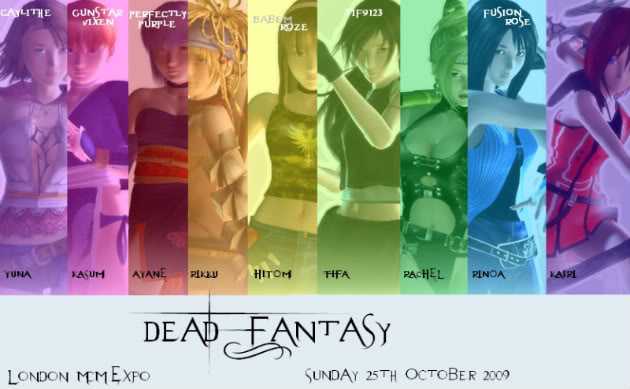 Tell us --- who is the next Dead Fantasy fighter?
What's new
July 5, 2010 Next DF Character Page Broken up to prevent clutter
What's Needed
July 5, 2010 Always could use More Images For All Characters (except Yuna, Tifa and Cloud)
July 5, 2010 Considering Gif's?
July 5, 2010 Maybe a page about DF Theories and the environments where the characters fight
Contribute to this wiki
To write a new article, just enter the article title in the box below.